Best neighborhoods in Johor: uplifting community is the key to unlocking the connection
Uplifting community is a priority for JLand. Discover how JLand integrates this concept in our townships to provide the best neighbourhoods in Johor and the best place to live in Johor Bahru for everyone - local and from afar.
Nothing takes more precedence for JLand than uplifting our community. This ideology stems
from the belief that showing grace and kindness to a neighbour will promote a sense of
belonging and security within the community.

For instance, a compassionate and caring society can help plan weekly activities on personal
growth, which helps with character development. Community games or exercise classes
promote healthy aging and cognitive development. Communal work, meanwhile, can foster a
sense of camaraderie amongst neighbours.
A 360° ecosystem is the epitome of human enrichment
Uplifting community efforts also allow for neighbourhood empowerment. This is exemplified
through a holistic ecosystem that prioritises eye-catching builds, ease of mobility, and round-
the-clock hospitality services. This allows JLand to upgrade our offerings by combining
Environmental, Social, and Governance (ESG) initiatives and data analytics as one.
To gain a thorough understanding of JLand's approach towards uplifting community, contact
us today.400;">uplifting community, contact us today.
Taking progressive steps towards becoming a gracious,
caring society in Malaysia
We believe that in prioritising uplifting community and being part of a caring society in Malaysia is knowing that it's not always about what you have, but about what you do with what you have that really counts.
An example of this is the coming together of Malaysians from all walks of life to aid those who, because of the COVID-19 endemic, took a major financial hit.
Developing togetherness as a caring society in Malaysia
One of the benefits of being part of a gracious community is the development of community
connections – which JLand is committed to achieve.
Activities, like the 'Walk With Love for Nature @ Bandar Tiram' event that was held on the 20th of April 2019, in conjunction with Earth Day, showcase JLand's commitment towards educating the community on conserving and preserving the environment, while promoting a sense of connectedness within the wider community, bringing people together along for the benefits of health and wellness.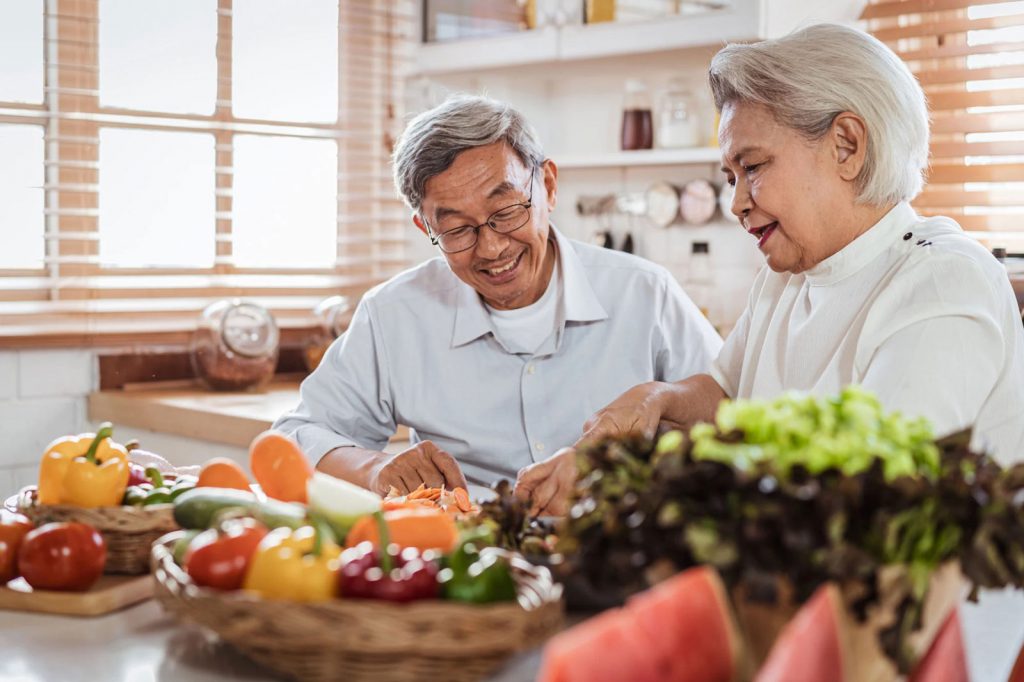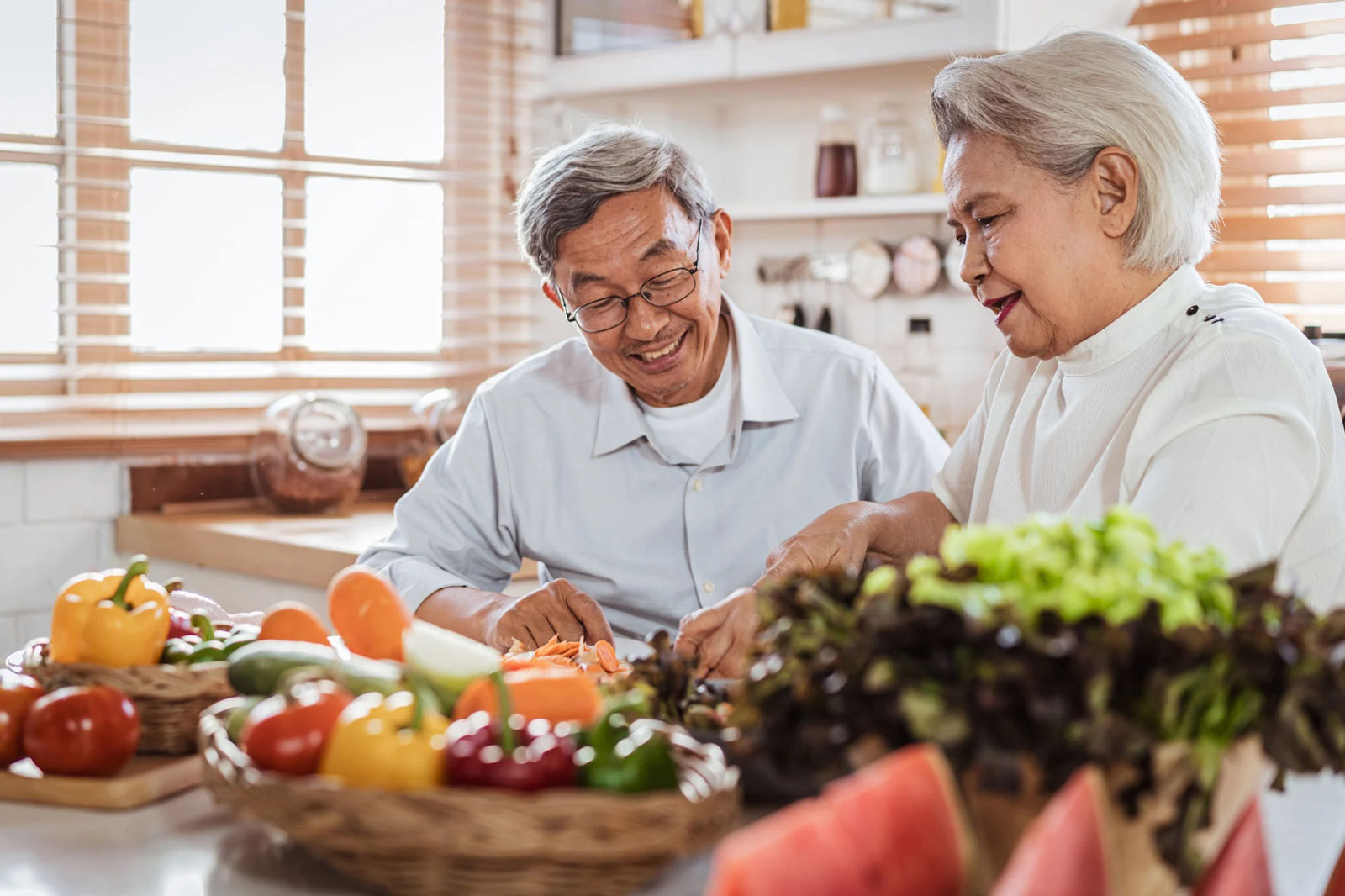 What is healthy ageing?


Adopting an active lifestyle as you grow older
According to the World Health Organization (WHO), healthy ageing is defined as the "process of developing and maintaining the functional ability from an active lifestyle that enables wellbeing in older age".
An active lifestyle is essential for maintaining peak physical and mental health as you grow older.
Which is why we at JLand, have developed self sustaining townships which cater to the health and wellness of each of its residents.
Bandar Tiram is built with several green spaces that are inspired by the nature play concept, including a forest park, lawn, rain garden, and a park that encourages explorative journeys and healthy habits.
Bandar Dato' Onn, meanwhile, aims to raise the standards of an active and balanced lifestyle by building a medical and wellness centre alongside gardens, parks and social spaces.
Taman Mutiara Gading offers lush greenery with a tropical concept. It is a perfect space to enjoy cool comfort and a green lifestyle.
This focus on health is further exemplified through healthy green initiatives like tai chi classes at the centralised park. Such activities can be particularly beneficial for boosting the physical and mental health of 30-year olds and 40-year olds in the community whilst promoting active ageing.
Now that you have a clear definition of what is healthy ageing, are you keen on being part of JLand's Bandar Tiram or Bandar Dato' Onn's communities?
The
importance of community values

and different ways to cultivate them effectively
Are community values important?
Ask anyone and in a simple answer, they'll tell you that the importance of community values includes a sense of belonging.
A township that recognises the importance of community values
The community at JLand's Bandar Dato' Onn can create its own set of values by addressing three specific needs — aesthetic, cognitive and transcendence.
Residents of Bandar Dato' Onn can come together and utilise the designated spaces to maintain their physique and improve their overall wellbeing. Particularly, residents who wish to ensure good health, a sharp mind, and supple muscle and good skin tone in their old age. These include community hubs, a 5- kilometre linear park, central public outdoor spaces, and well-equipped facilities and amenities.
Through personal growth classes designed to build character and help people identify their passions, the community can tackle a need for transcendence.
To learn more about the importance of community values and how JLand aims to attain them, speak to our people today.
Considering a move to a gated and guarded community

in Johor Bahru? Here are a few reasons to say yes
Enjoy safety and security whilst still having access to modern-day facilities.
Our gated community gives you a private space that's closed off from strangers, trespassers, and the hustle and bustle of city life. Do we want to add the assurance to families of the safety for their growing families?
An example of this is Bandar Dato' Onn, which is one of the best neighbourhoods for locals and expats in Johor. The township is secluded, yet only twelve kilometres away from the city centre, and easily accessible via the Eastern Dispersal Link and North-South Highway. The neighbourhood is also equipped with specific entry and exit points managed by the use of electronic security systems such as closed-circuit television (CCTV) cameras for 24-hour, 7- day surveillance, electronic fences and intercom systems.
If you're looking to move to a gated and guarded community in Johor Bahru, we recommend speaking to our representative today.
Exclusive advance information on our new developments. Current buy & rent offers. Exciting articles on the property market and trends, architecture, lifestyle and design.