Embracing sustainable lifestyle in the best place to live in Johor Bahru
Feel right at home in the best place to live in Johor Bahru
Bandar Dato' Onn stands for sustainable living from cradle to grave, making it the best place to live in Johor Bahru, as it provides all the benefits of playing, studying, and working in the city within a singular location. For instance, living within the township enables residents to utilize carefully thought-out infrastructure and state-of-the-art security solutions and co-exist as part of a compassionate and caring society.
Bandar Tiram is also a great residential area in Johor Bahru as it is the fastest- growing sustainable suburb. Residents seeking a balance between nature and city life will be able to to enjoy the experience of this combination.
To discover why sustainability is a key element of the best place to live in Johor Bahru, get in touch with JLand today.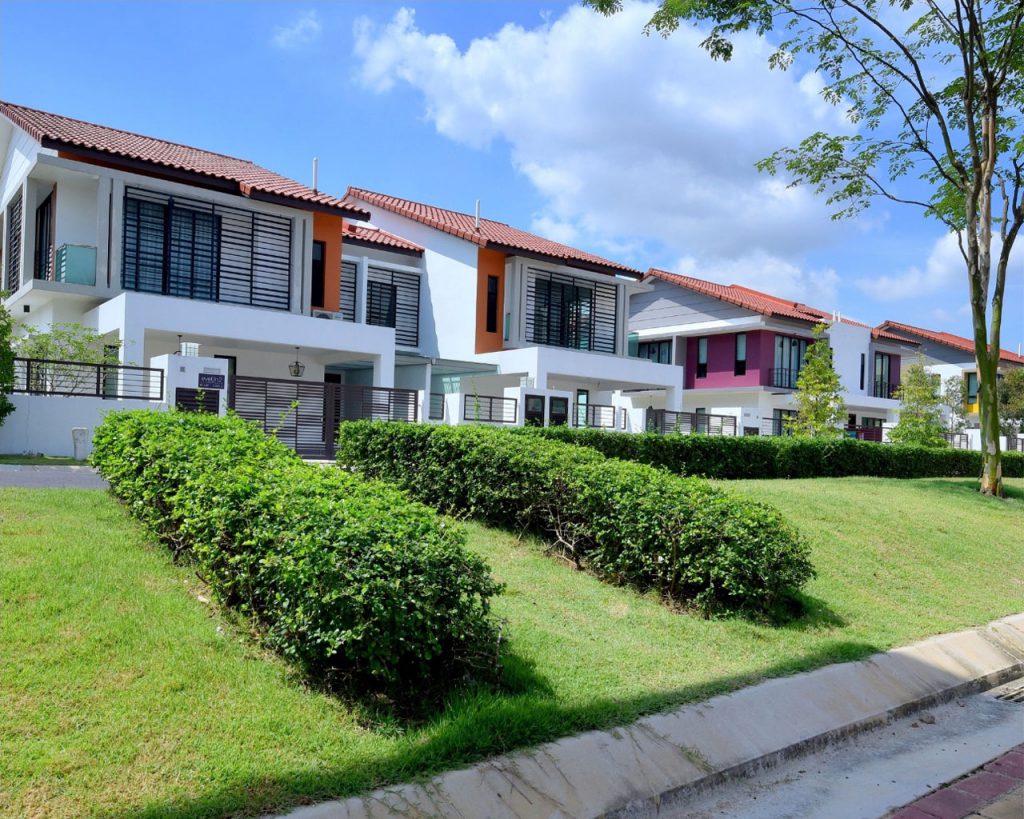 What is a liveable township? Understanding what it feels like to be part of a caring community
What makes a place liveable and loveable? Simply put, it's a municipality that has managed to accomplish specific markers of success. In addition, it's a city that's worth living in as it's also interlinked by a few ideas, including authenticity, inclusiveness, and resilience. 
Authenticity enables a place to maintain its character, heritage, cultural foundation, and serene environment. Inclusiveness allows for seamless social integration and cohesion. The idea of resilience, is the foundation of a township's adaptability, flexibility, and ability to achieve balance.
The JLand take on sustainable, loveable townships
To this end, we have developed sustainable townships like Bandar Tiram and Bandar Dato' Onn, which have low ecological and carbon footprints. This is exemplified by incorporating self-sufficient and renewable energy, sustainable food and water systems, rainwater harvesting, natural filtering of polluted water from finished development to natural stream, and innovative waste management strategies.
Smart energy usage and energy efficiency with our solar installations is also implemented through smart street lighting. Both townships provide designated parking and green spaces.
Parks, in particular, are aligned with the idea of authenticity. It also creates a healthy environment by improving the general air quality.
What's more, it's essential for everyone in a city to feel included and entitled to a better life. As an established property developer, we capture the essence of this idea by including well-thought-out infrastructure, state-of-the-art security systems, and compassionate and caring society as core elements of our townships. Together, the successful implementation of these ideas come as part of a 'New Way of Life'. These are centred around attaining physical and emotional well-being.
Resilient townships, on the other hand, are aware of the connections and interdependence within a system. Because of this, appropriate measures will be taken to ensure that the general populace are flexible enough to adapt to change while taking steps to perpetuate balance. In the same vein, we prioritise using sustainable technology and renewable products in living projects and are well-equipped to overcome any sustainability issues that may arise.
If you are curious to understand more about what is a liveable township, speak to a JLand representative today.
Bandar Dato Onn' - The self-sustaining township in Malaysia that celebrates green and wondrous living
Do we have a perfect self-sustainable township in Malaysia?
The development of a self-sustaining township in Malaysia, like Rome, will not be completed in a day. Sustainable living products and innovations and potential sustainability-related issues need to be taken into consideration.
Moreover, a sustainable township needs to have a fair amount of space for green zones and designated parking areas. In addition, it must be capable of utilising renewable electricity, efficient use of water, and waste management systems.
Understanding this idea, JLand has championed the best place to live in Johor Bahru with an award-winning, perfect self-sustainable township – Bandar Dato' Onn.
It was designed based on an exclusive concept like an urban retreat that celebrates life in full bloom. Including the cool shade afforded by green foliage coupled with house designs that allow for the flow of natural light but reduces the heat of the sun's rays. It brings you the most pleasing aspects of community living, with 19 well-planned neighbourhoods offering a selection of vibrant residential and commercial developments that bring you joy.
Live your best life, surrounded by lush green landscapes with centralized parks, secure and private communities, as well as well-equipped facilities and amenities here.
A self-sustainable township that checks all the right boxes
Areca 1, the remarkable double-storey terraced home located in the serence Neighbourhood 8 with, 20-feet x 70-feet homes come fitted with large glass windows and balaconies that allow for an abundance of natural light to shine through.
More importantly, Areca 1 is also shaded by beautifully curated tropical landscapes that feature an assortment of flora and fauna. This allows residents of the best township in Johor to enjoy daily walks along the neighbourhood's 5-kilometre linear park and cycle through designated bike paths. They can also join in various activities held at the different community hubs and public outdoor spaces in Bandar Dato' Onn.
To learn more about Bandar Dato' Onn, or Areca 1 and the other property options available at this self-sustainable township, speak to a JLand representative today.
Exclusive advance information on our new developments. Current buy & rent offers. Exciting articles on the property market and trends, architecture, lifestyle and design.